Precision Ag
In today's agronomy, technology and data have lots to offer our growers.  At Pearl City Elevator, Inc. we have invested in technology that can help you take your data and insights to the next level of yield, efficiency, and return on investment.  We create unique recommendations based on requirements, data, and professional insights.
We offer a menu of precision tools that offer solutions for your farm:
Field Data Management
Field Mapping/Scouting
Crop Compliance
Record Keeping
Yield Analysis Tools
Variable Rate Applications
Soil, Tissue, Nematode & Water Sampling
Plant Nutrition Decision Support Tools
NDVI imagery available for purchase
Click the link below to access your EFC FieldAlytics account:
Not yet registered?  Please e-mail rmarsh@pce-coops.com to obtain access to your FieldAlytics account.

FieldView™ is a mobile and web-based software platform that uses data from multiple sources and helps you maximize yield potential, improve efficiency, and manage your risk.  With seamless data collection, field-level insights and real-time visualization, FieldView helps you make independent decisions with confidence.
Visit www.climate.com to login and learn more.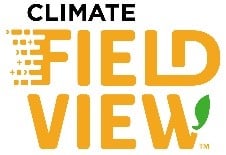 FarmersEdge™ Smart Solutions is a set of fully-integrated solutions that help you improve your farm's sustainability, efficiency and productivity.
Visit: FarmersEdge Smart Solutions

The R7® Tool is a comprehensive precision farming solution that provides unbiased product performance information and critical field information to help develop and evaluate variable-rate prescriptions.  Our sales team uses the R7 tool to accurately place your seed on every acre using elite data from Winfield United's Answer Plots®.
Visit www.answertech.com to access more information.